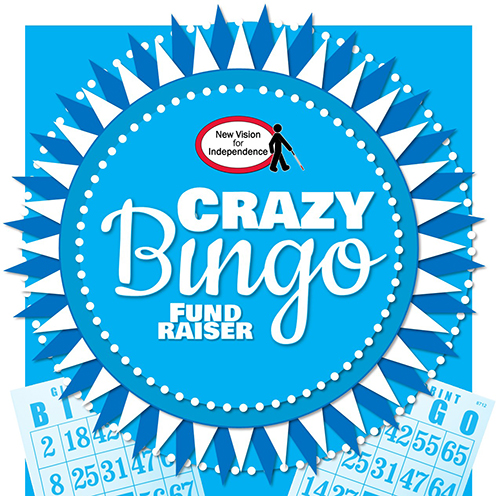 Crazy Bingo Fundraiser
When: March 30, 1-2p
Where: via Conference Call (our system will call the number provided at registration)
Cost: $20 Donation to Play
Must use bingo cards specifically from this event, which will be mailed upon receipt of registration. No other bingo cards are eligible to win. Must register by 3/22 to get a paper card; otherwise a digital card will be sent.
Click here for more information
---
Eye Opener Tour
Join us for an experiential tour of New Vision to help those without vision loss better understand the need for rehabilitation services in our community.
WHEN: monthly on the second Tuesday at 11 a.m.
WHERE: Zoom (until further notice)
RSVP by emailing Dr. Shelly at sgerig@newvisionfl.org.
---
Photos of many of New Vision's events are posted on the New Vision Facebook page.