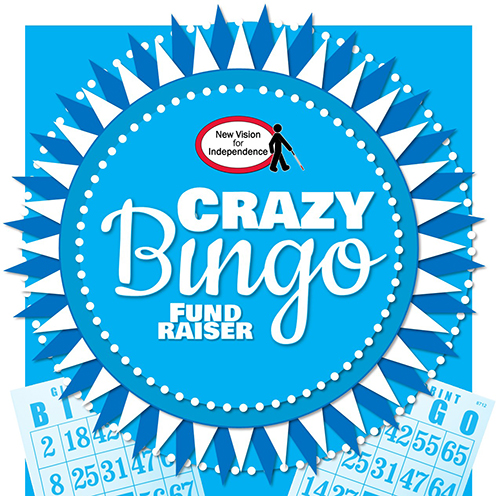 When: Wednesdays quarterly – 12/14/22, 3/15/23, 6/14/23, 9/13/23 @ 12:30-1:30 p.m.
Where: via Conference Call (our system will call the number provided at registration)
Cost: $20 Donation to Play
Must use bingo cards specifically from this event, which will be mailed upon receipt of registration. No other bingo cards are eligible to win. Must register one week in advance to get a paper card; otherwise a digital card will be sent.
The fine print:
This bingo event is conducted by and shall benefit New Vision for Independence. Its representatives who shall conduct but not participate in the games are Chantel Buck and Scott Foxall. Must be 18 to participate.
Contributions to New Vision for Independence, Inc. are tax deductible to the full extent allowed by law. New Vision for Independence, Inc. is a 501(c)(3) tax exempt, non-profit agency. A copy of the official registration and financial information may be obtained from the Division of Consumer Services by calling toll-free (800-435-7352) within the state. Registration does not imply endorsement, approval, or recommendation by the state. Registration # CH22711.